Mount Siguniangshan, also named Four Girls Mountain, is an AAAA National Park, which is well known for the adjacent mountains peaks: Dafeng (5025m), Erfeng (5276m), Sanfeng (5355m) and Yaomeifeng (6250m); and three main valleys: Shuangqiaogou, Changpinggou and Haizigou. It is one of perfect destinations in western Sichuan to plan a climbing tour to Dafeng and Erfeng or a hiking tour from Changpinggou to Bipenggou.
Most Popular Mount Siguniang Tour Packages
3rdpoletour.com has plotted out the most classic climbing routes through Mt. Siguniangshan range for mountaineering lovers and adventurers. For ordinary tourists, you can also enjoy the stunning scenery of Siguniangshan area and experience hospitality and cultures of local Tibetans on Changping Valley to Bipeng Valley hiking tour.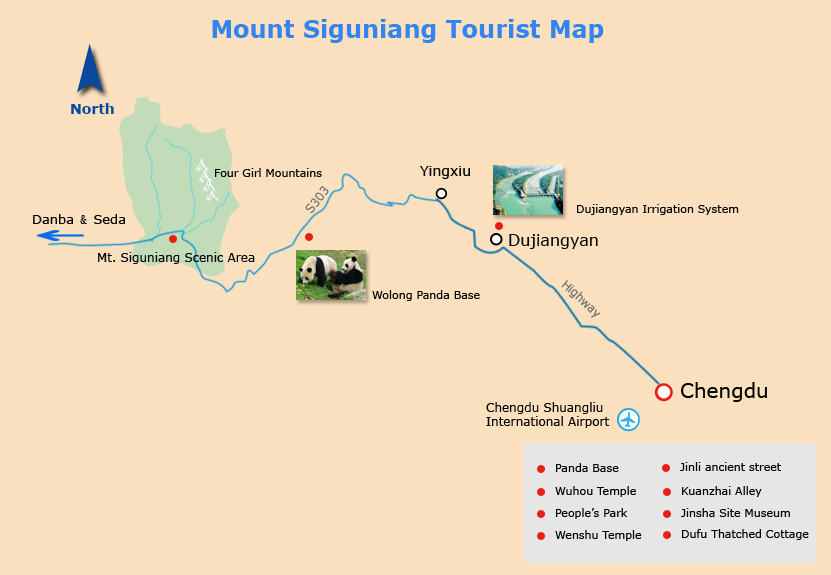 Quick Facts of Mount Siguniang
Dafeng (5025m), Erfeng (5276m), Sanfeng (5355m) and Yaomeifeng (6250m)

All Year Round (especially June to August and October to November)

Mt. Siguniangshan Climbing, Changping Valley hiking to Bipeng Valley, Three Main Valleys, etc.

Tourists can get to Siguniangshan Scenic Area by the regular long-distance bus from Chengdu Chadianzi Bus Station or rent a private car/van in Chengdu or Jiuzhaigou to Siguniangshan.
Siguniangshan Travel Guide
Thrilling to climb up the first peak and the second peak of Mt. Siguniang? It does require physical demand and necessary equipment for high altitude camping and hiking. Check the most authoritative travel guide for your Siguniangshan climb and trek.
Eager to Go? Still have some questions or already got your own travel ideas? Please feel free to contact us. Our experienced travel experts on the Third Pole will help you arrange your trip according to your requirements.
Let's Plan Your Trip