Welcome to the Third Pole Tour
Qinghai-Tibetan Plateau is the highest land above the sea level on earth, and the main part is located in China with an average altitude of 4,000 meters, covering the regions of Western Sichuan, TAR (Tibet Autonomous Region), Qinghai, Yunnan, parts of Xinjiang and Gansu provinces. Essentially as the cradle of all of Asia's major rivers, the Plateau is the peak of the planet, so hailed as the "Third Pole". Compared with the north and south poles, the Third Pole is a land where many ethnic minorities are mainly inhabited with enormous socioecnomic and cultural diversity, endowed with rich natural resources and various local culture and customs that barely explored by the tourists.
We at 3rdpoletour.com are the pioneer in in-depth discovery travel in the Roof of the World. We empower you to discover the people, culture, religion, landscape, and most of all, the hearts of the Plateau has to offer. With 3rdpoletour.com, you get more than just a tour itinerary. You get a personalized experience from start to finish. Our fully customizable tours let you travel the way you want, with the comfort and flexibility you value.
Destinations We are Experts in
We've selected the top tour itineraries of each destination. All of the trips at 3rdpoletour.com can be tailored to your interests and budget.
What Our Travelers Say
As a big fan of lovely pandas, I dreamt to do a panda volunteer job. Thanks to Leon, my personal travel advisor from 3rdpole tour, who helped me to fulfill my dream. I took a one day panda volunteer job in the Panda Valley in Dujiangyan, which is the only Panda Base that open for volunteering.

Leon was very professional and ...

Beverly 21 June , 2017

We were a team of 13 people who visited Kangding, Danba and Ma'erkang with 3rdpoletour.com. Our travel advisor who arranged the tour for our team was very efficient and our trip leader Alex was a very profissional and experienced guide to western Sichuan province. We really had a great time in Kangding and Danba.

May is a ...

Allen 28 May , 2017

Leon was very helpful to arrange a day volunteering for us and July, our travel guide was excellent. They took care of every little thing in our tour.

The panda volunteer job started in the morning. We cleaned up the panda poo, and sweeped out the enclosures.Though it was really tired, we did enjoyed it. It truely required a ...

Claire 26 October , 2016
Our Travel Experts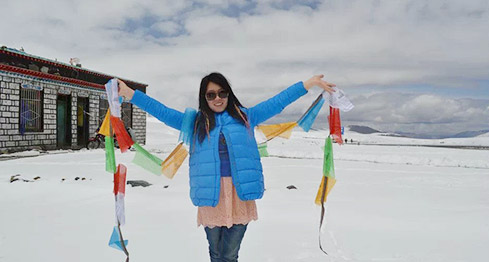 Chloe Xin
Our Trip Designer
Chloe Xin is a dedicated wanderer, having set foot in almost every corner of the Qinghai-Tibetan Plateau. Before starting the business of 3rdpoletour.com, she was a trip leader speaking in both Chinese and English and had helped over 1,000 travelers from all over the world explore the high land.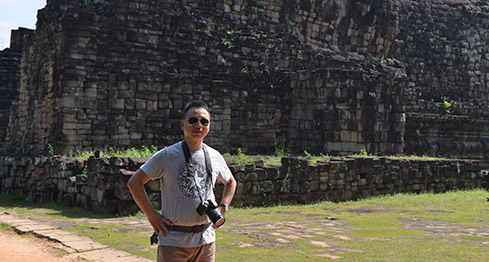 Derek Wang
Our Trip Designer
Derek Wang is an explorer, mountaineer, adventurer and travel expert. Most of the trips on 3rdpoletour.con are invented by him, and he is a a frequent visitor to the uninhabited places of the highland. Weather you want a classic Chengdu tour or an adventure to westen Sichuan and Tibet, Derek can help you.