The Tibetan Plateau, also known as the "Third Pole", is the only polar region with much human existence as opposed to the Antarctic and the Arctic. The intriguing culture here, esp. the Tibetan Buddhism, and mind-blowing scenery on the roof of the world have inspired numerous adventurous souls for exploration here.
We, the 3rdpoletour, are the pioneer of in-depth travel on Tibetan plateau. We are committed to bringing the best of 3rd pole tour experience to your side. The landscape here is as beautiful as it is forbidding: craggy snow-tipped Himalayan peaks, treacherous mountain roads, and turquoise alpine lakes and vast yak-grazing prairies and cliff-side Buddhist monasteries, etc. And we strive to offer you the most professional and tourist-service to facilitate your travel.
The journey here is long, yet the memories earned are eternal.
Who are We - Thirdploretour.com
Passionate about adventure and discovery, we are the best team for Qinghai-Tibet Plateau exploration. we empower you not only with handpicked group tour itineraries but also theme tours like active 4+2 driving and mountain biking, horseback safari, and highland trekking and in-depth local culture and customs exploration, etc. We listen to your needs, and work with you to map out your ideal tour with great comfort and flexibility.
Meet Our Team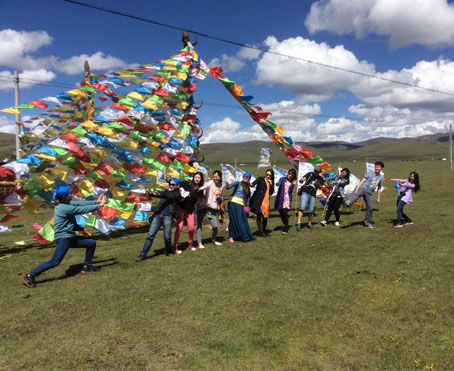 What is the Third Pole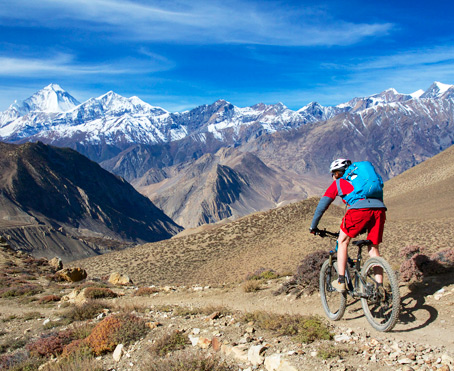 The Third Pole literally refers to the highest plateau on our planet, i.e. Qinghai-Tibet plateau (also known as Tibetan Plateau) in China, with an average elevation of above 4000m. Boarding majestic Himalayan peaks, the Tibetan Plateau covers the entire Tibet (TAR) and extends to parts of western Sichuan, Yunan, and Qinghai, Xinjiang and Gansu. Not only is is where Mt. Everest, the world's summit, lies but also is home to a diverse cultural and historical heritage in the world. The mysterious Tibetan Buddhism, exotic Tibetan life, and the world-known Silk Road, and a kaleidoscope of ethnic cultures and jaw-dropping landscapes, etc., are big enough to keep you spellbound.
View All of Our Destinations >>
Why Travel with Us
Bountiful Tour Products

Cultural exploration, 4+2 cycling, trekking, mountaineering, and other outdoor adventure, etc.,;whatever your interest, our diverse tour itineraries and different travel categories leave you much room for varied choices. Covering the entire land of Qinghai-Tibet Plateau, we offer you massive tours in Tibet, Sichuan, and Yunan, and Qinghai, Xinjiang, and Gansu. Our travel consultants will help you customize your tour based on your tour date, interests and other personal preferences.

Active Travel

"Creating your own lasting tour experiences" You are more than welcome to tailor make your own travel. Besides our organized group tour, you have infinite opportunities to make your long-awaited journey happen exactly the way as you want. We encourage you to have an authentic experience by walking and cycling to go into the off-the-beaten tracks where indigenous culture and custom exist. Simply by traveling like a local, our guide will bring you an authentic travel experience.

Professional Service

Pack your necessary stuff and travel light. There is no need to worry about logistic supply and safety because our local travel experts are with you and a whole backup team is following you and is ready to offer prompt help. We help you secure Tibet Travel Permit, Tibet train ticket booking and necessary travel documents to all parts of Tibetan Plateau. The pro gears for highland trekking, mountaineering, and mountain biking and pilgrimage, motorcycling and self-driving, etc. are prepared for you.
How to Book with Us
Sending your online enquiry is the best option. Our travel consultants will give your professional consultancy and quick response within 24h, for free. If you have no access to the internet, please feel free to give us a call (86)-28-85552138.

After listening to your tour date, specific activities, and other personal preferences, our travel consultants will work with you to plan the details for your tour. Both group tour and a customized tour are available. And they will inform you plenty of information as to dos and don'ts for preparing our upcoming journey.

Our travel consultants will instruct you a viable means of payment for you, whether through wire transfer or credit card or a certain amount of deposit and on-the-spot payment later, you can do it at your most convenience.

Then, we will take care of the rest for you, leaving you fully relaxed for a real adventure. All you need to do is waiting for your vacation.
What Our Customers Say
Why to travel with us? See what our guests say about 3rdpole tour! All the real reviews will tell you the reason.
Ready to start your third pole tour? We are here to help you fulfill your dream trip to this wonderland!
Contact Us Now