Lhasa is a sacred place which can make the hairs stand up on the back of your neck just upon arriving. From the spectacular prayer hall of the Potala Palace, the medieval Jokhang Temple and the monastic cities of Drepung and Sera, as well as other less-visited chapels and pilgrim paths, our Tibet travel specialists can tailor make an unforgettable Lhasa city tour for you with their personal experience.
Most Popular Small Group Tours to Lhasa and Surroundings
Covering the top attractions in Lhasa city with day trip to surrounding highlights, such as Namtso Lake, Ganden Monastery, etc., our Lhasa small group tour packages, with no more than 12 poeple, will take you to experience the REAL Lhasa.
Customized Lhasa Tibet Tour Packages
Your journey will be fully tailored to your schedule, interests and budget! You can pick us your favorite to go and tell us all your requirements and interests to build your own lifetime memory in Lhasa Tibet.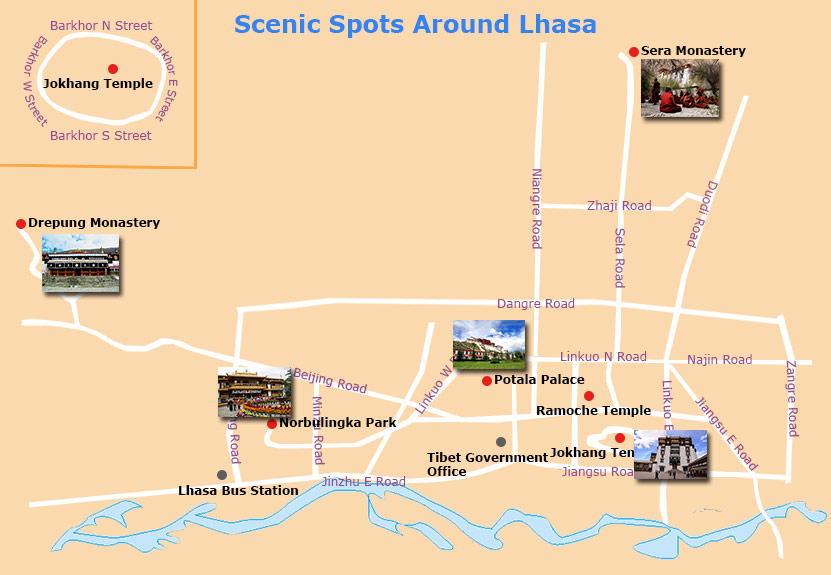 Quick Facts of Lhasa
All Year Round (especially April to October)

Potala Palace, Jokhang Monastery, Barkhor Street, Drepung Monastery, Sera Monastery, etc.

Tourists can get to Lhasa by air, train and overland. The most recommended way is to get to Lhasa by Tibet train for you can appreciate the excellent alpine landscapes along the way. And you can also take a flight or travel along the highways to Lhasa from mainland China or Nepal.
Tibet Travel Guide
Check our ultimate guide for Tibet tours! For further questions, please feel free to contact us.
Eager to Go? Still have some questions or already got your own travel ideas? Please feel free to contact us. Our experienced travel experts on the Third Pole will help you arrange your trip according to your requirements.
Let's Plan Your Trip