To Travel Tibet by overland is the best way to deeply explore Tibet Plateau. Recently, there are five highways to Tibet from Sichuan, Qinghai, Yunnan, Xinjiang and Nepal. To enter Tibet Plateau, the Third Pole on the Earth, you will experience the altitude changing from above 1000 meters to over 5000 meters. The poor mountain road, the awful weather, the no man's area may be a great challenge for you, but the stunning scene of the nature, the marvelous landscape of this highland, the vast prairie and various wild animals can be only seen during the overland tour to Tibet. Also, you will experience different cultures of different ethnic groups en route.
Speak to someone who's been there
Tell us your travel plan and ideas and one of our travel specialists will tailor a trip just for you.
Overland to Tibet from Mainland China
Recently, there are four highways to Tibet from mainland China, named as Sichuan Tibet Highway, Qinghai Tibet Highway, Yunnan Tibet Highway and Xinjia Tibet Highway. These roads head to Tibet through different parts of China, showing you different scenery en route.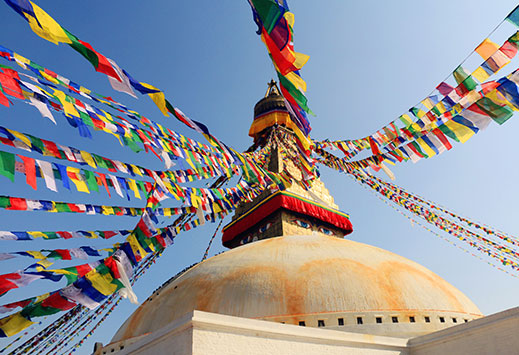 Overland to Tibet from Nepal
The China-Nepal Friendship Highway is and 800 kilometers' scenic route connecting Lhasa with the border at the Sino-Nepal Friendship Bridge. The Overland trip between Lhasa and Kathmandu is one of the most popular trip in Tibet. Getting to Tibet by overland from Kathmandu to Lhasa is also a popular way to enter Tibet. .
From Lhasa to Kathmandu , you could witness the stunning view of holy Yamdrok Lake, visit the culture center of central Tibet in Shigatse, and spend a night at Everest Base Camp, the top of the world.
Visiting Tibet along the road through the Tibet Plateau from Lhasa to the Sino-Nepal border and ahead to Nepal, you will meet the best of Tibet, especially the Mount Everest, in just one go.
>> More about Tibet Nepal Overland
More Tibet Overland Tours
Our travel experts selectes the most classic overland trips to Tibet from Sichuan, Yunnan, Qinghai and Xinjiang, as well as the popular overland adventures from Lhasa to Kathmandu. No matter you want to enjoy the stunning natural beauty along the way or eager to explore the local ethnic groups en route, you can find one from our Tibet Overland Tour Packages that satisfy your needs.
Start planning your tailor-made adventure to the Third Pole by contacting one of our certified specialists.