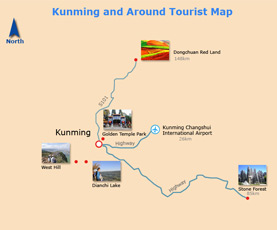 No matter how noise street and how bustling crowd you are standing at, it is still silent. This is in Lijiang, one of the popular destinations for tourists who desire for a peaceful life. Lijiang has two halves: the old town and the modern new town. With your heart and love, you will be able to discover the real Lijiang.
Highlights of Kunming
1Stone Forest: Shilin, about 85km southeast of Kunming downtown, is one of the natural wonderlands. A massive collection of grey limestone pillars are split and eroded by wind and rainwater (the tallest reaches 30m high).
2Western Hills Dragon Gate Grotto: Built over 72 years during the Ming Dynasty, the grottoes include three caves and the Datian Pavilion. The pavilion is the ideal place to enjoy the cooling breezes and get a fantastic view of the surrounding area and the Dian Lake.
3Green Lake Park: Come here to people-watch, practise Taichi or just hang with the locals and stroll. In November, everyone in the city awaits the return of the local favourite, red-breaked seagulls.
4Dongchuan Red Land: Praised as "God's palette", the Red Land becomes a new rising tourist destinations near Kunming, and is loved by photographers, backpackers and hikers. The third day after raining is the best time visit there, and the scenery shows out dull red, purple, brick red and other red colors.
Most Popular Kunming Tour Packages
Your journey will be fully tailored to your schedule, interests and budget.
Tailor-make your Kunming Tour
Too many choices? Send us a quick inquiry so that we can offer you an itinerary with price for your information. This short inquiry is FREE and NOT a commitment for booking.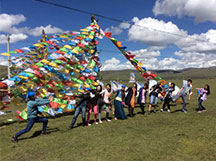 Start planning your tailor-made adventure to the Third Pole by contacting one of our certified specialists.