Locked away in the westernmost corner of China, Kashgar has been the epicenter of regional trade and cultural exchange for more than two millennial. In recent years modernity has swept through Kashgar like a sandstorm, but at the same time, the spirit of Kashgar lives on. Our Xinjiang travel specialists can tailor make an unforgettable private Kashgar tour for you with their years of personal experience.
Sunday Bazaar is the main bazaar in Kashgar opening every day but really kicking it up a gear on Sunday, which contains everything interest to foreign visitors. Dating from 1442, the yellow-tiled Id Kah Mosque is the spiritual and physical heart of the city. Non-Muslims may enter, but not during the prayer time. Abakh Hoja Tomb is best-known place among Uighurs as the resting place of Abakh Hoja or Xiang Fei. This tomb is on the northeastern outskirts of town and covered in splendid mismatched glazed tiles.
Most Popular Kashgar Tour Packages
Kashgar tour with Urumqi and Turpan will bring you to explore the ancient history of Xinjiang, dive deep into the Islamic life of the Uyghur people and take a glance of the enchanting nature's masterpiece.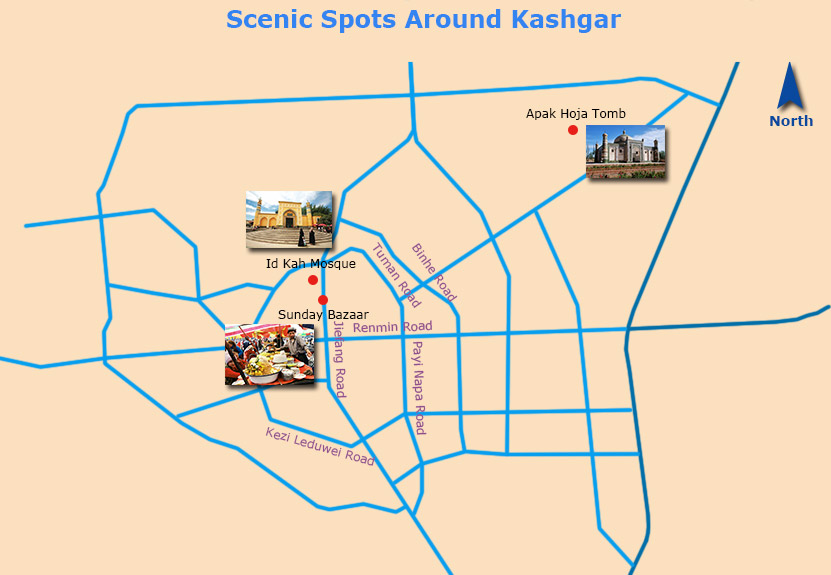 Quick Facts of Kashgar
All Year Round (especially August to October)

Sunday Bazaar, Id Kah Mosque, Abakh Hoja Tomb, etc.

Tourists can get to Kashgar by flight from Beijing, Shanghai, Guangzhou, Urumqi, Hotan, Kirghizia and Uzbekistan. And you can also take train or bus from Urumqi to Kashgar.
Eager to Go? Still have some questions or already got your own travel ideas? Please feel free to contact us. Our experienced travel experts on the Third Pole will help you arrange your trip according to your requirements.
Let's Plan Your Trip